The Magna Carta Unification Event might sound more like a Pay-Per-View American-Wrestling event but it was in fact an event at the British Library where the 4 remaining copies of the 1215 Magna Carta were brought together for the first time in their 800 year history.
Unfortunately, this event lasted for a single day and only then if you were one of the 1215 lottery winners selected at random. If you want to view these 4 originals you still can but you'll have to travel to the British Library, Lincoln Cathedral and Salisbury Cathedral, as they each have their own exhibitions. (The British Library owns two 1215 copies – although one was badly damaged in the Cotton Library Fire of 1731.)
I was fortunate to be invited to a small celebration of the Magna Carta 'Then & Now' held in the Bramall Hall at the University of Birmingham. Jonnie Turpie MBE, the High Sheriff of the West Midlands hosted the event with fascinating talks from the Chancellor of Hereford Cathedral Chris Pullin and legal commentator Joshua Rozenberg.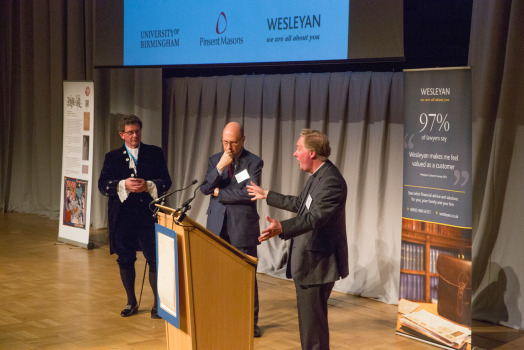 As part of my involvement in this event I developed a touch table application that collated material to tell the complex story of the Magna Carta. This included a selection of related audio, videos and images. The prize assets in this are the high-resolution scans of the four original Magan Carta exemplars (thanks to the fantastic online collection at the British Library).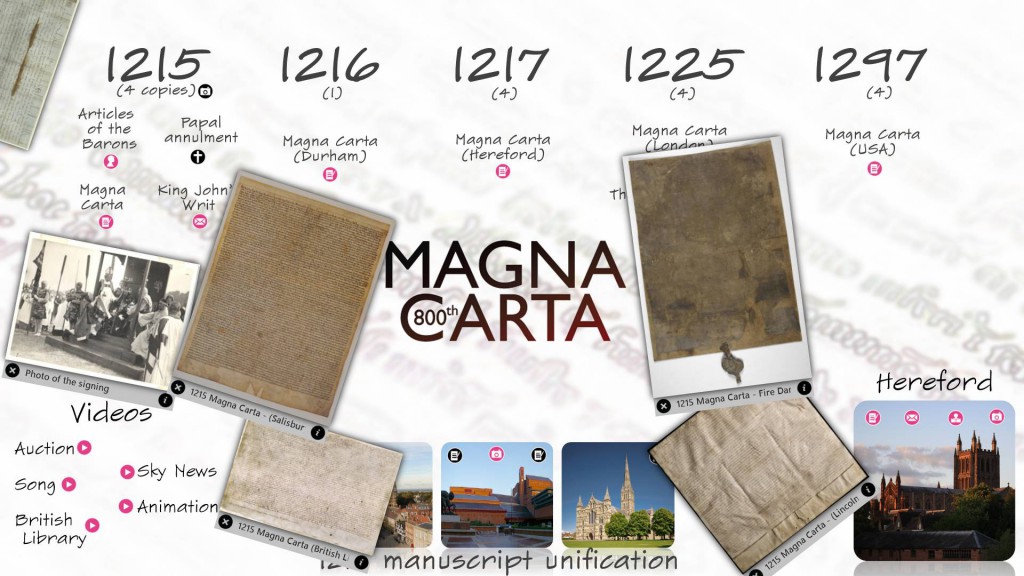 I also included later copies of the Magna Carta from 1216, 1217, 1225 and 1297 along with related documents, The Article of the Barons, King John's Writ, The Papal Annulment and The Forest Charter. (the 1217 version and the King John's Writ are both courtesy of Hereford Cathedral)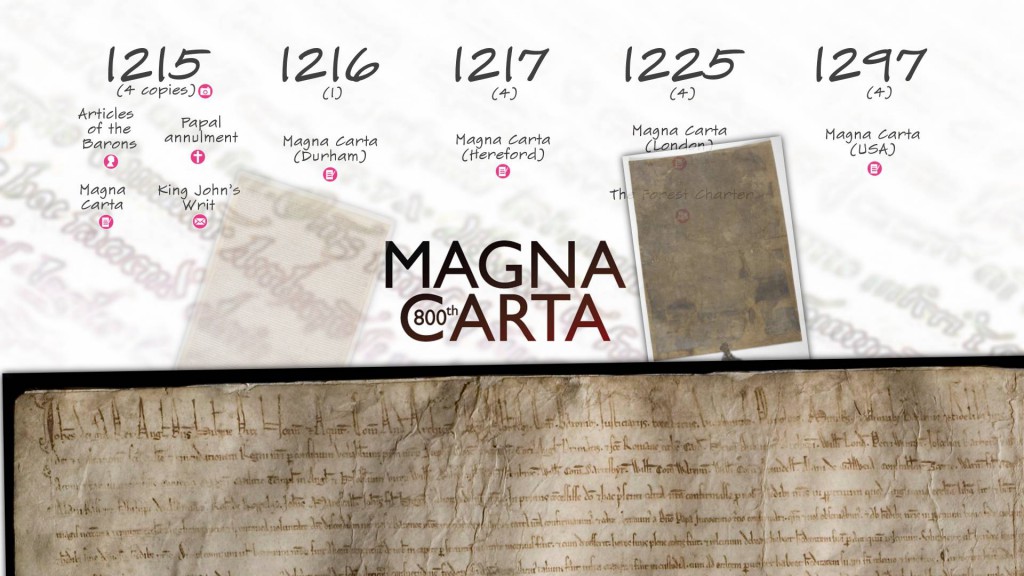 Of course while these are all digital versions of these priceless documents there is something very visceral about actually being able to touch and manipulate these documents using your hands – even if only on a screen.
So we were able to have our very own (digital) Unification Event – but with the audience actually able to handle the goods. Now I just need to work on my Latin skills! (incidentally – an earlier proposed version – was intended to include a 'translation' lens which would convert the Latin text to English)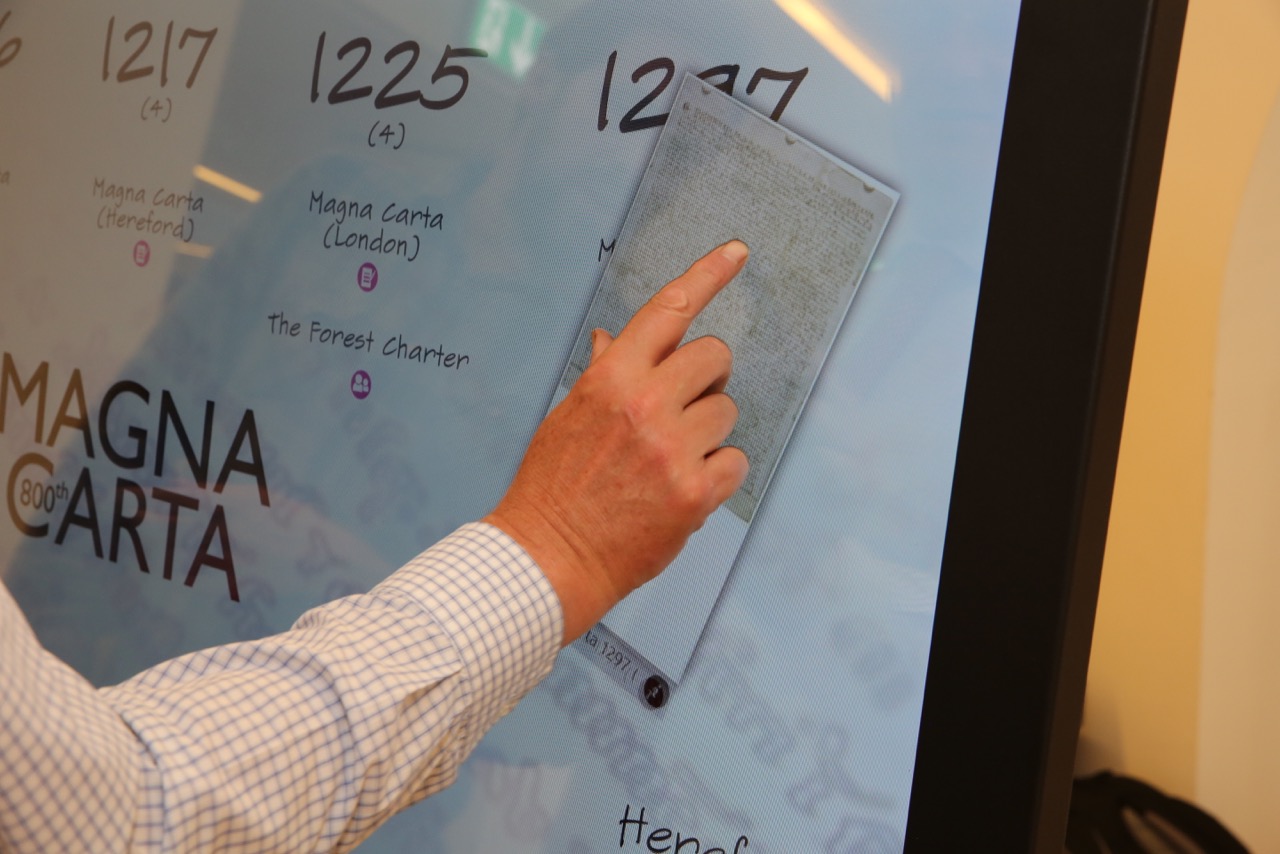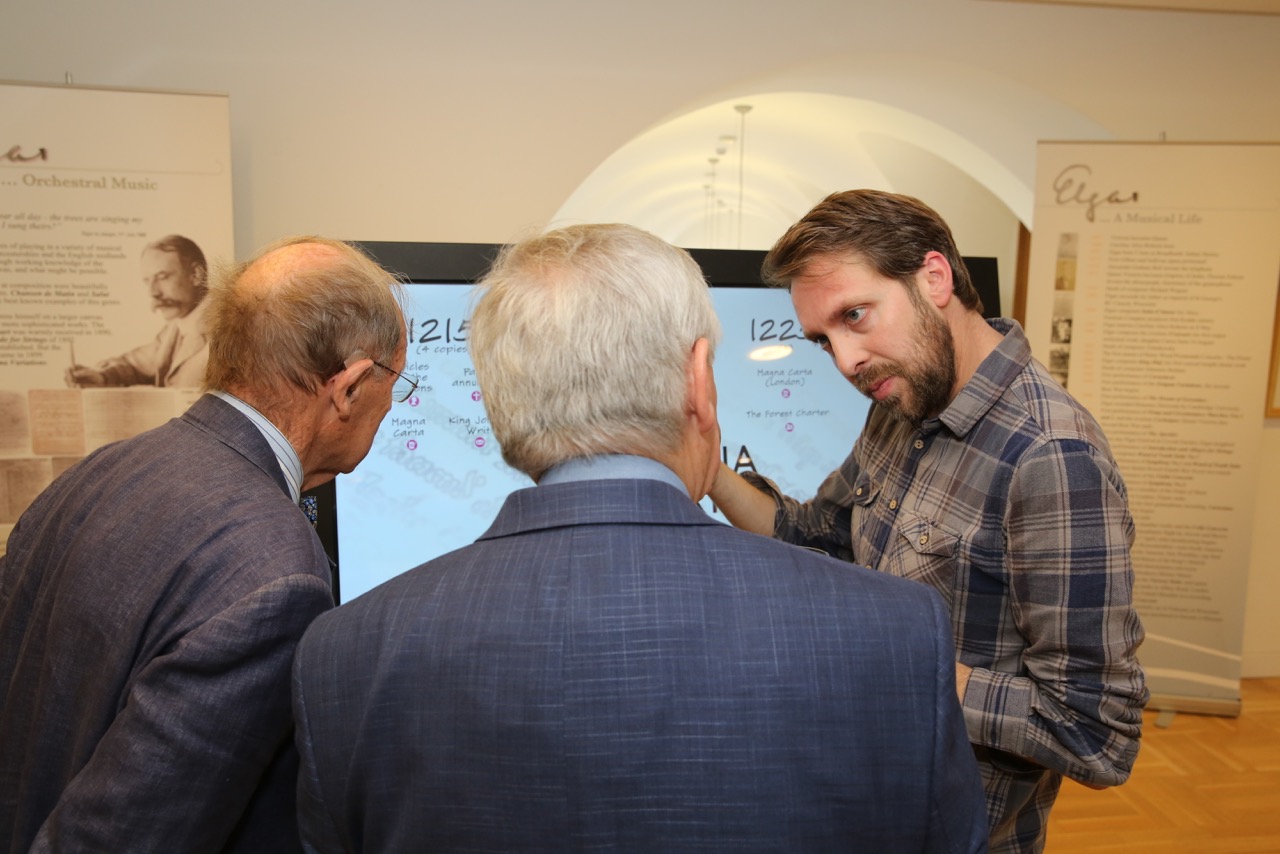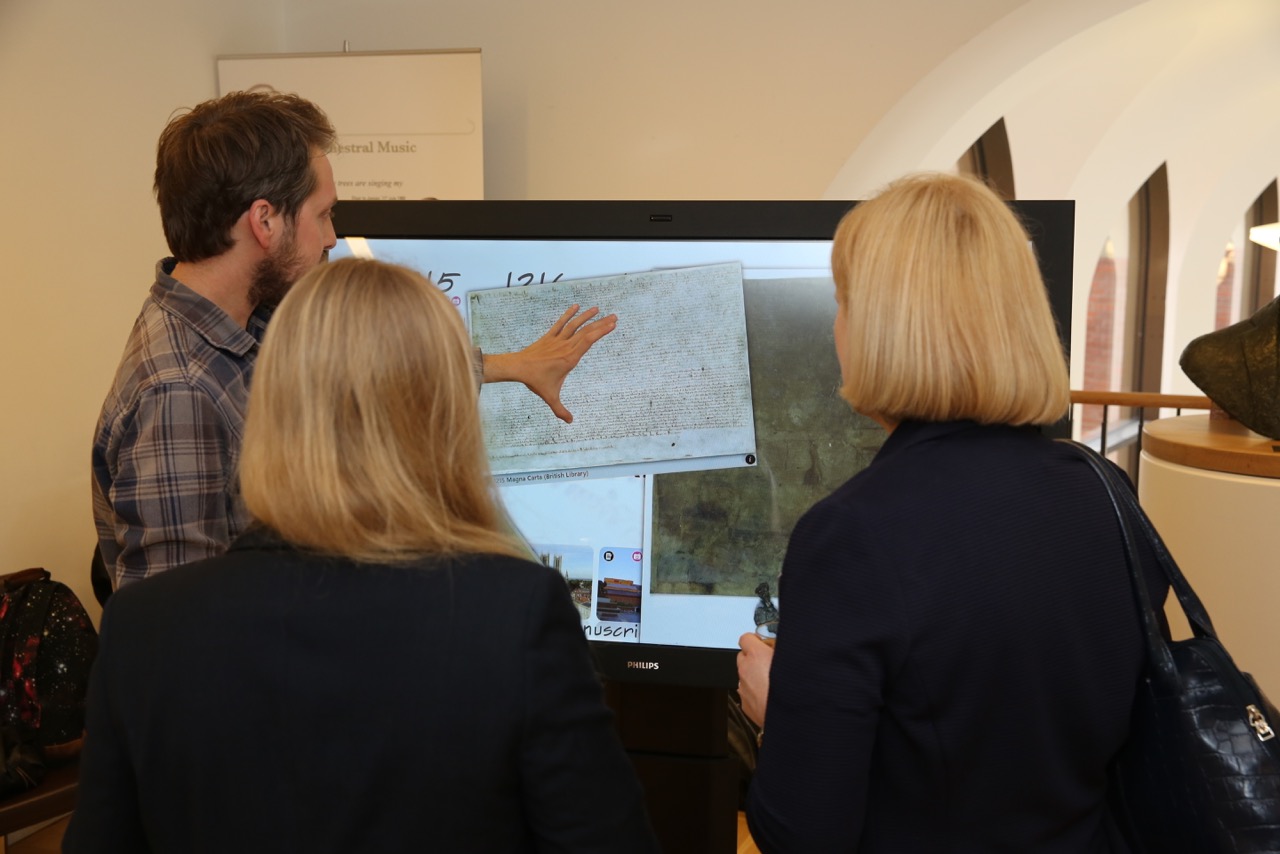 Unfortunately, the application was built for this one off celebration event and is not intended to be installed permanently (so just like the British Library unification – if you missed it, you missed out – sorry!)
Photos from the event courtesy of Graham Peet.