If you've not seen VanGoYourself before – stop reading right now and go check it out here.  Definitely a fine example of 'the best ideas are the simplest ideas'.  The tagline is pretty much covers it: "recreate artwork with friends".
It's a website with classic (copyright free) works of art which you then use as inspiration to recreate yourselves. But… this doesn't really do it justice.  How about "Collaborative engagement with art in a social context" but I didn't use the buzzwords "deep, meaningful connection".  Anyway it's just a fantastic idea that legitimizes playing with art and produces masterpieces like this: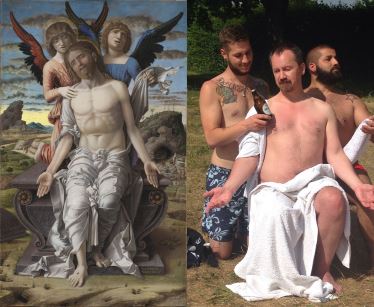 I was fortunate to see Jane Finnis speak about this as the keynote to HelloCulture and chat with her afterwards.  It really tied into a lot of ideas I'd been having about some kind of automated Selfie Cam (basically solving the Selfie problem of having too few friends to take a photo).  When a group of friends could pose for a photo in front of a camera (probably a Kinect 2 Sensor).  Ideally it would be in a prominent place where you'd have an amazing / interesting background.  It would take the photo, upload it to twitter and then share a QRcode or bit.ly so you could access it immediately.  I imagine that there would be a more playful aspect – perhaps it significantly or subtlety altered the photo before the upload.  Or maybe it encouraged you to behave in a certain way.  Or maybe it was entirely fake and actually took photos of you when you weren't expecting or even recorded a video.  Sounds like the kind of thing marketing agencies would have already done.
Anyway, since I have a Kinect 2 sensor and a couple of hours to kill I did a slightly higher-tech version of VanGoYourself.  It uses the Kinects ability to remove the background from the image without requiring a green-screen setup.  I just split up the image into a background and foreground layer.  And the results are something like this: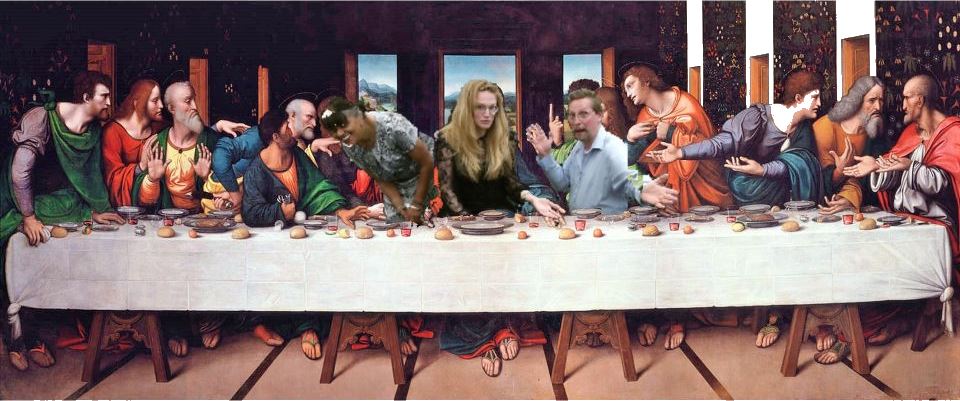 While it's much quicker to create your own picture – overall the experience is actually less playful and expressive.  The results it would create would be much more restricted.  So that's pretty much where the experiment ends.  But since the "Not enough friends for selfie" problem still exists, I'm sure this won't be the last time I create an automated Selfie Cam.